7 Questions To Ask When You Compare Va Mortgage Lenders
EDUCATION
7 Questions to Ask When You Compare VA Mortgage Lenders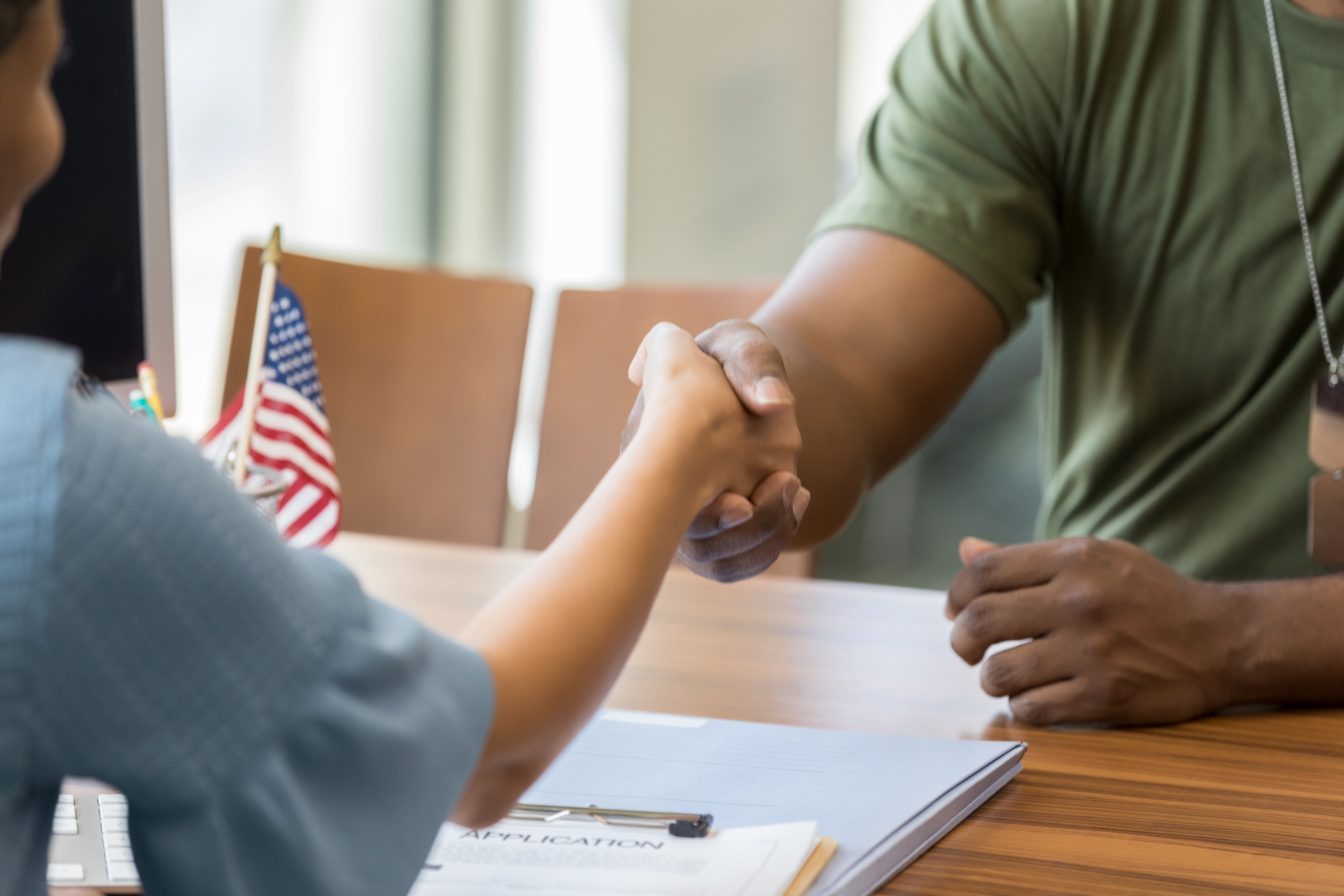 Are you ready to buy or refinance with a Veterans Administration (VA) home loan? Before you sign into a long-term contract, make sure you do your research and find a lender that will treat you with the respect you deserve. You'll want one that offers good terms, competitive interest rates, and excellent customer service every step of the way. Here are some questions to ask any VA mortgage lender:
How Long Have You Offered VA Mortgage Loans?

Before you ask about terms and rates, find out how long the lender has been in business. No matter how great their rates and service may appear to be, if the lender is new to the industry, you may hit unnecessary complications or wind up paying more than you need to. Check out the lender's customer reviews. Find out if their experiences sound like the way you want to be treated.

What Are Your Interest Rates and How Many Points Will You Charge?

While you want the lowest interest rate possible, don't forget to ask if there will be additional points. A low interest rate may not be the best deal if you also have to pay high mortgage points and other fees. Don't just compare interest rates. Also, look at the Annual Percentage Rate (APR) that will include fees and mortgage points.

What is the Minimum Credit Score I Will Need to Qualify?

Ask what the minimum score the lender will allow to qualify for a VA home loan. If yours is on the low side (less than 650), you may want to ask them for advice on how to improve it before you start the application process.

Don't know your credit score? Most credit card companies provide this for free to cardholders. But no matter what your score is, make sure you obtain a free copy of your credit report from annualcreditreport.com. Closely examine it to look for any errors, and then get them fixed before applying for a mortgage.

How Much Are the Origination and Lending fees?

All VA lenders are required to charge the same VA Funding Fee that is a set by the Veterans Administration to help defray costs if borrowers default on their payments. In addition to that, you may be required to pay for the title search, survey, recording and appraisal fee that can be found on your Loan Estimate. The lender must provide this within three days after you apply for a mortgage. These fees can vary by lender, so you can always ask what the costs will be and then compare.

What Is the Debt-to-Income Ratio You Require?

The debt-to-income ratio refers to the amount of monthly principal, interest, taxes and insurance (PITI) you will owe, plus your other expenses, divided by your monthly income. For example, if your PITI and expenses will be $2,000 per month and you earn $5,000 per month, your debt-to-income ratio is 40%. The VA wants borrowers to have a debt-to-income ratio of 41% or less, but it could vary by lender. If you have the funds, you can always reduce your ratio by lowering the requested loan amount and making a larger down payment.

Do You Really Understand Veterans and Support Them?

A good VA lender might have retired military service members or former VA employees on their staff. Look for a lender who has been making VA loans for several years or more and ask how many VA loans they have made. Find out whether or not they support Veteran causes and if they are good corporate citizens.

Will You Be Responsive to My Questions and Concerns?
If a lender does not return calls, seems impatient with all your questions, or does not appear all that familiar with VA loans, take your business elsewhere. You can always get recommendations from your VA Regional Loan Center for lenders that are experienced and helpful.
Would you like to learn more about how to work with a VA mortgage lender to buy or refinance? Turn to our dedicated loan team at NewDay USA. We are a nationwide VA mortgage lender which has been helping active military personnel, Veterans, and their families achieve financial and housing goals for more than 20 years. Call us today at 800-230-6141 to learn more about any of our VA home loan products.